Royal Blue Colour Aso-Ebi Styles
.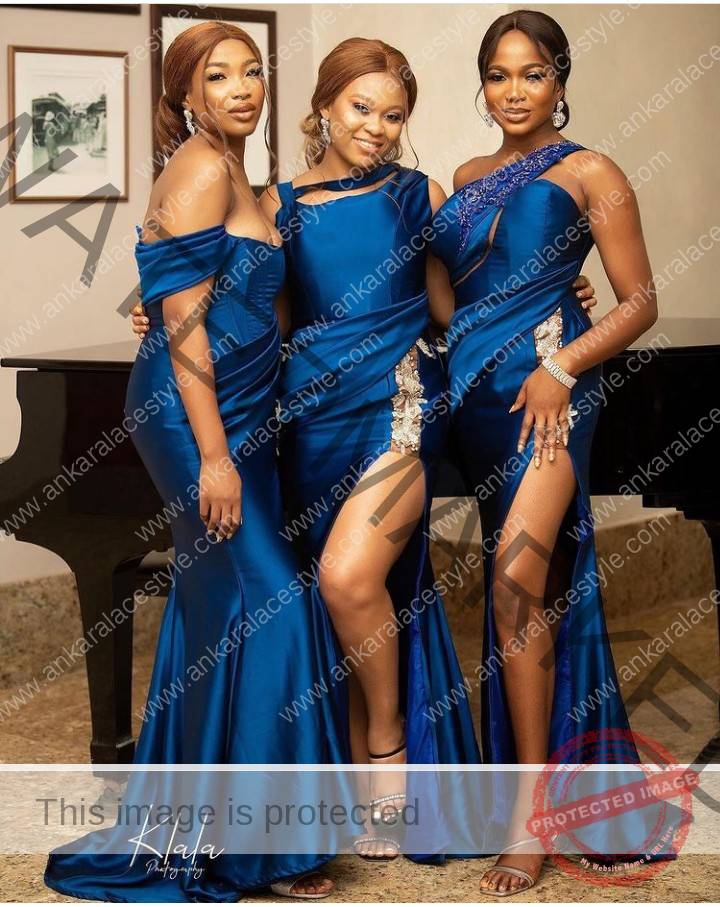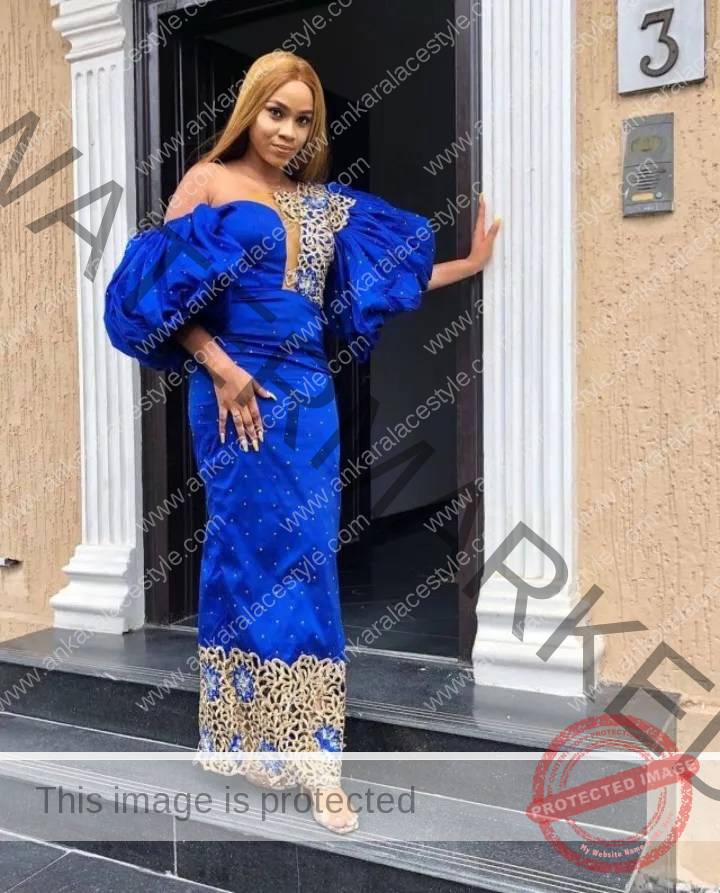 Blue is a highly sophisticated and vibrant colour that goes well with many other vibrant patterns. A lighter or deeper shade of blue is often used to complement blue in monochromatic outfits, which are very popular these days. We look for exquisite and elegant clothing every day to improve our appearance during social events.
A cloth with a sequence design will let you achieve any desired look. Given the exceptional quality of sequins, it is simple to replicate any design, including dresses, jumpsuits, skirts, and blouses, to name a few. Read also:
Denim Skirts and Knee-High Boots Fashion Styles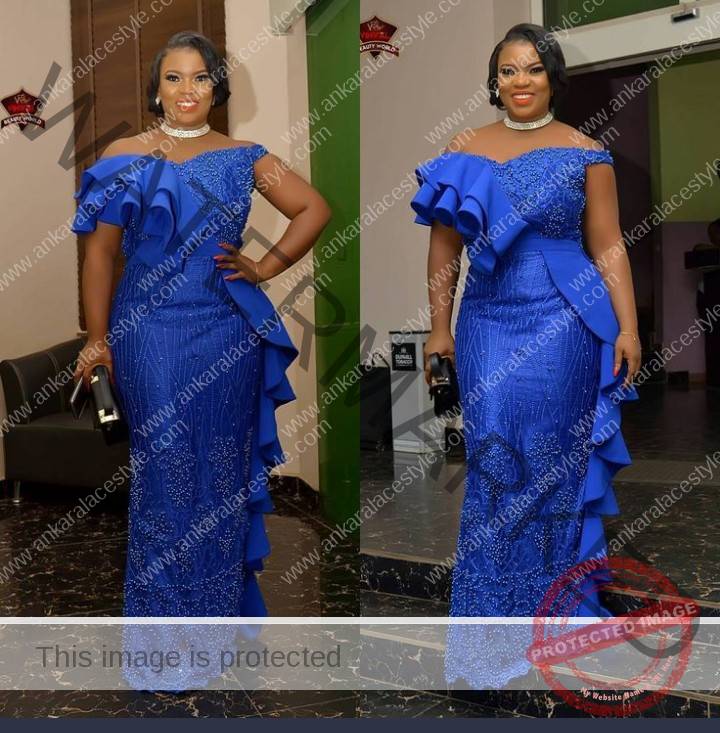 Some Popular Shades of Blue Aso ebi. Ladies and their Blue Aso-ebi Styles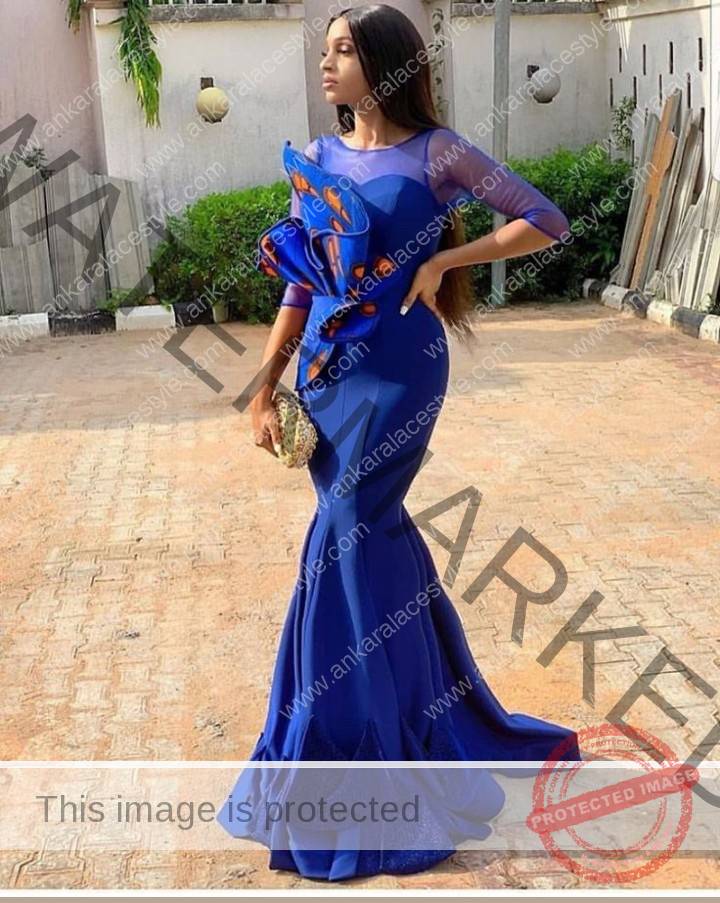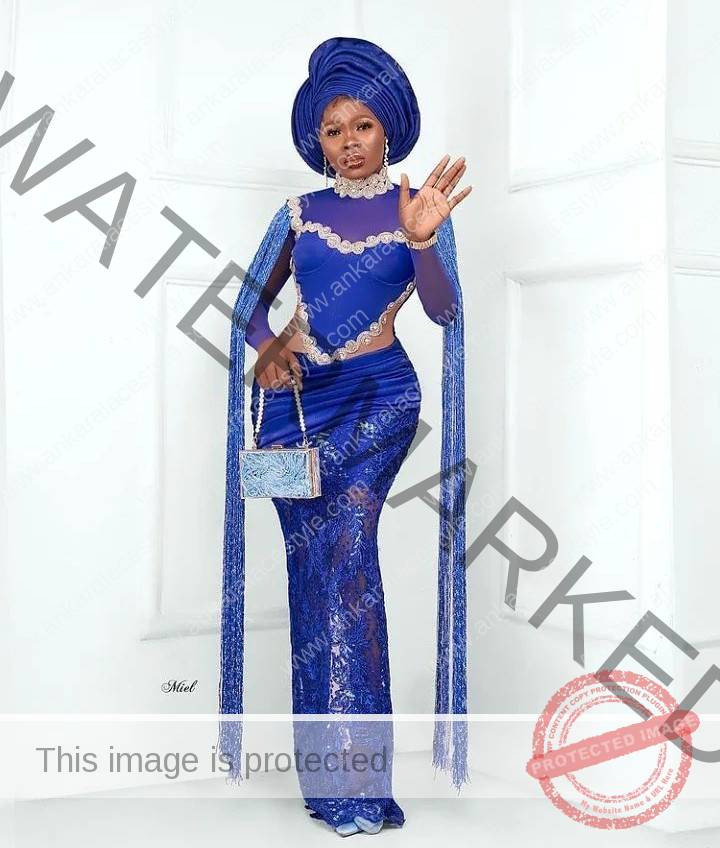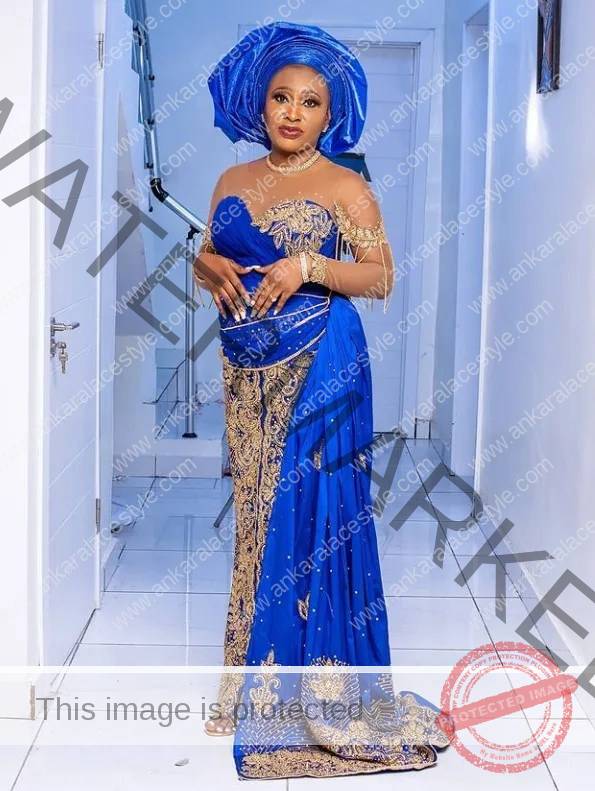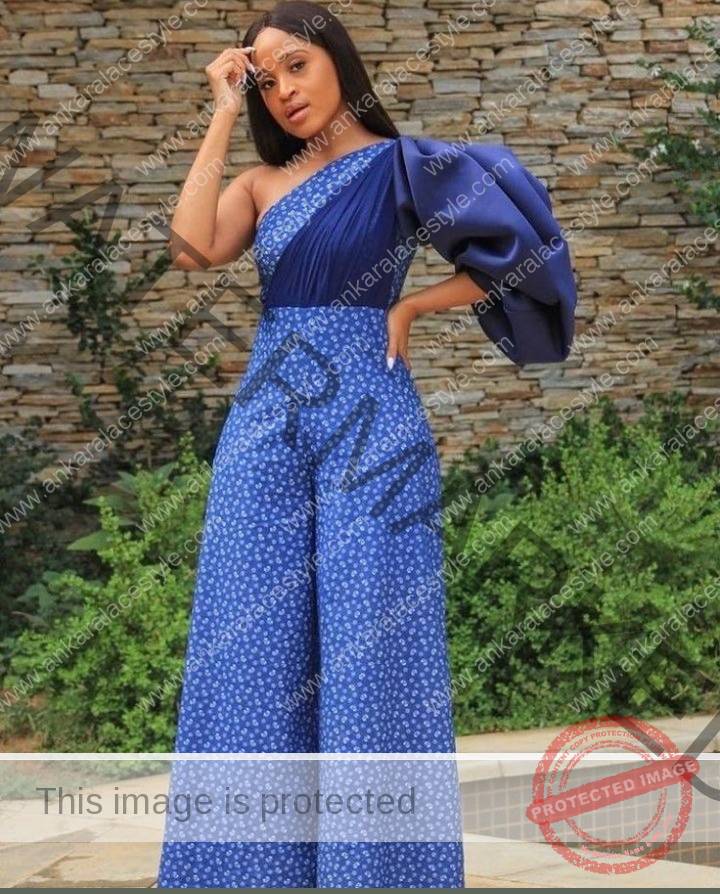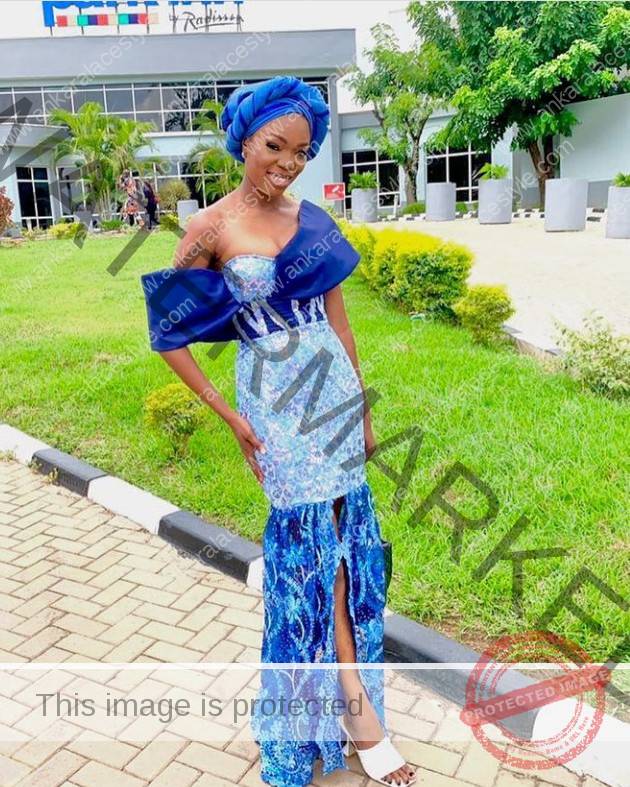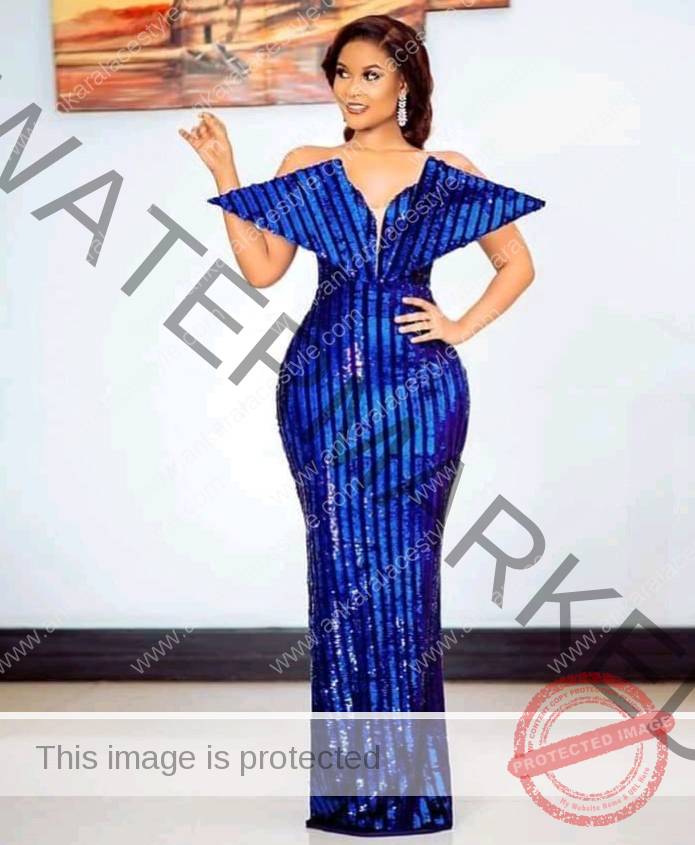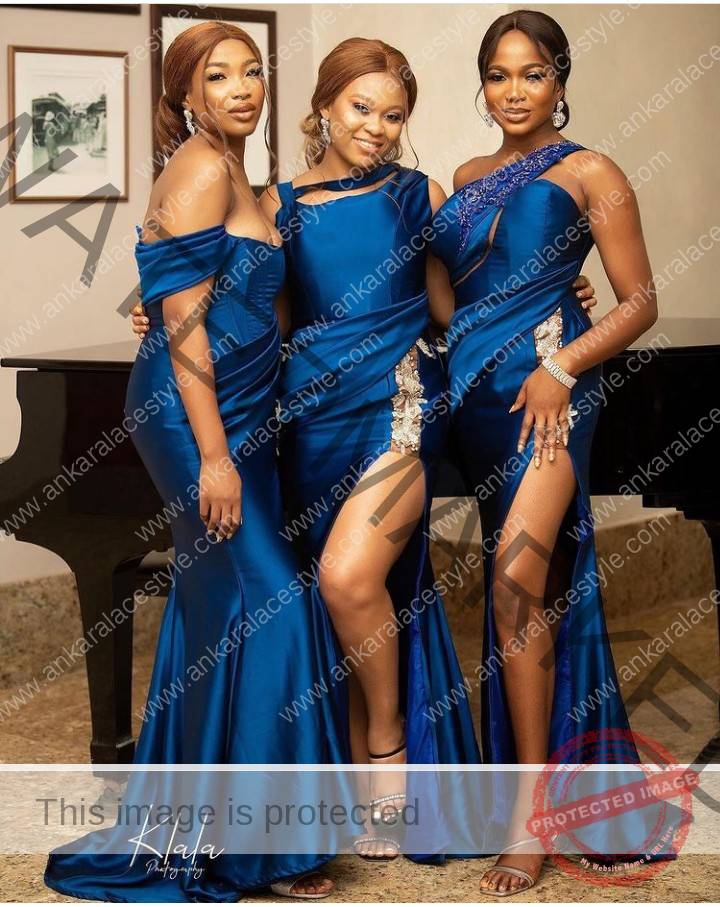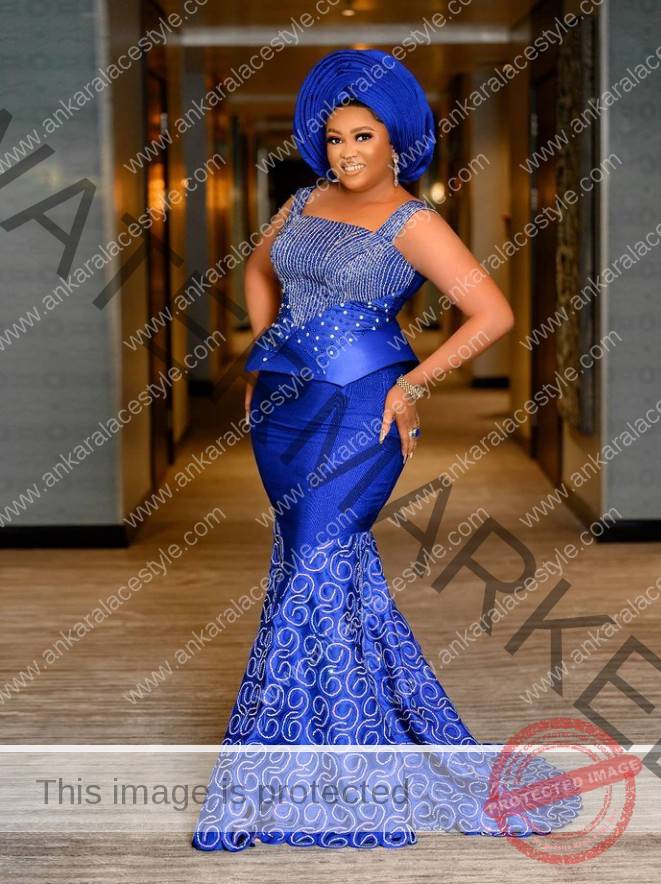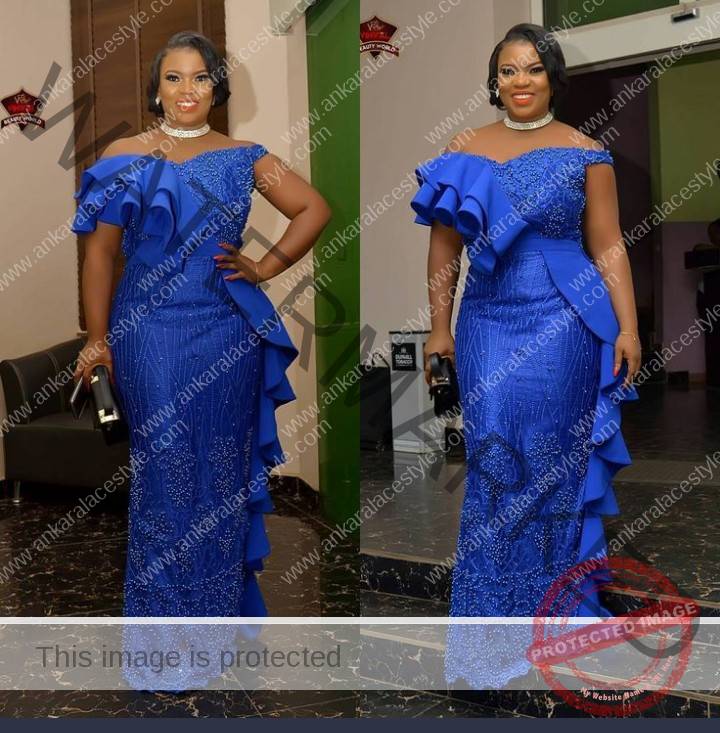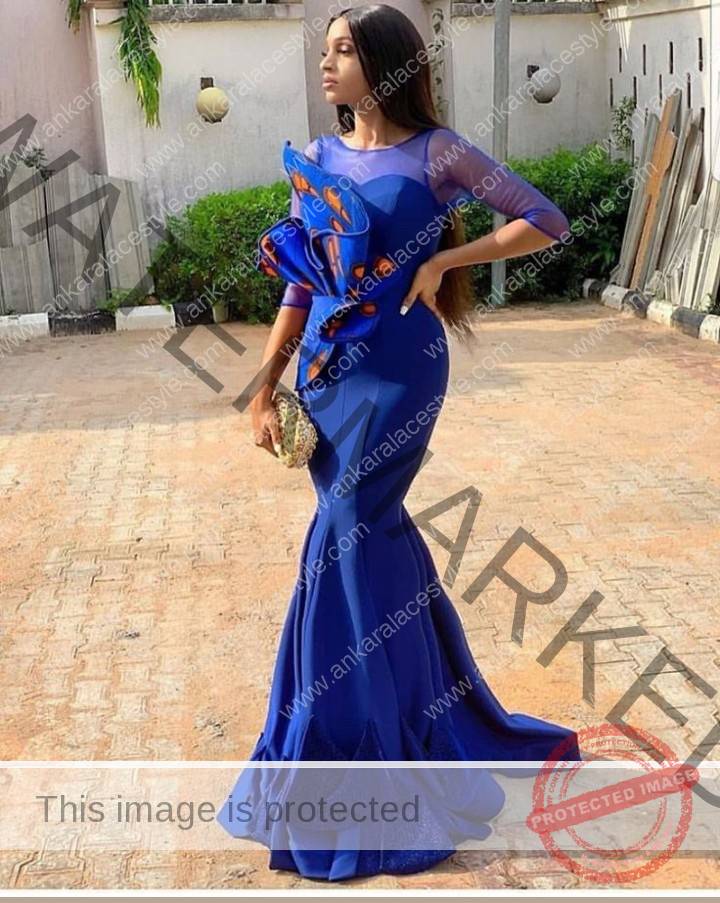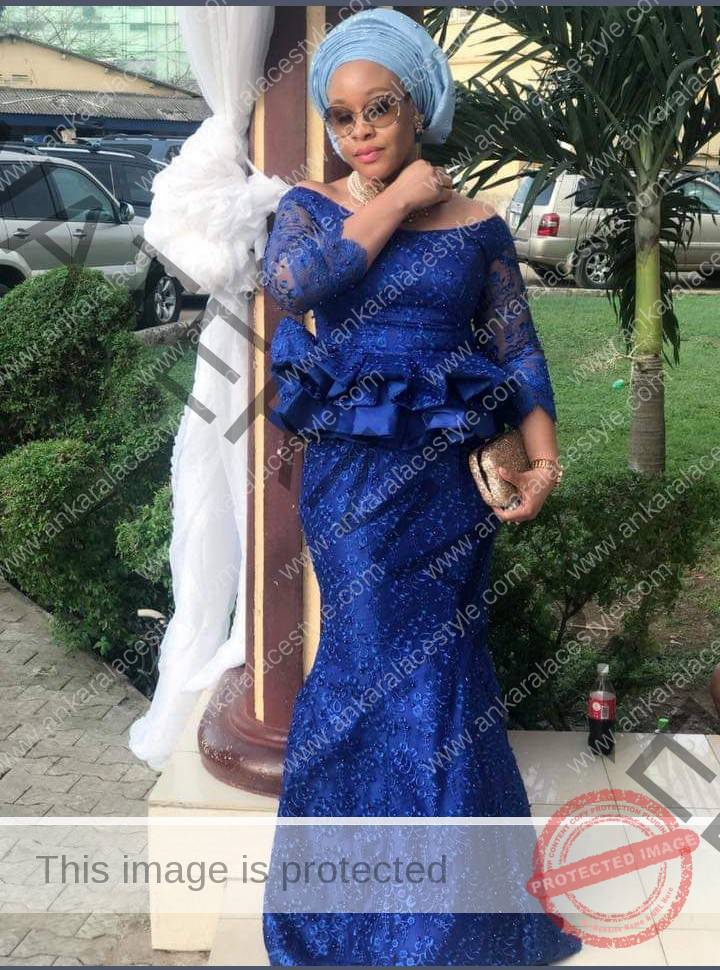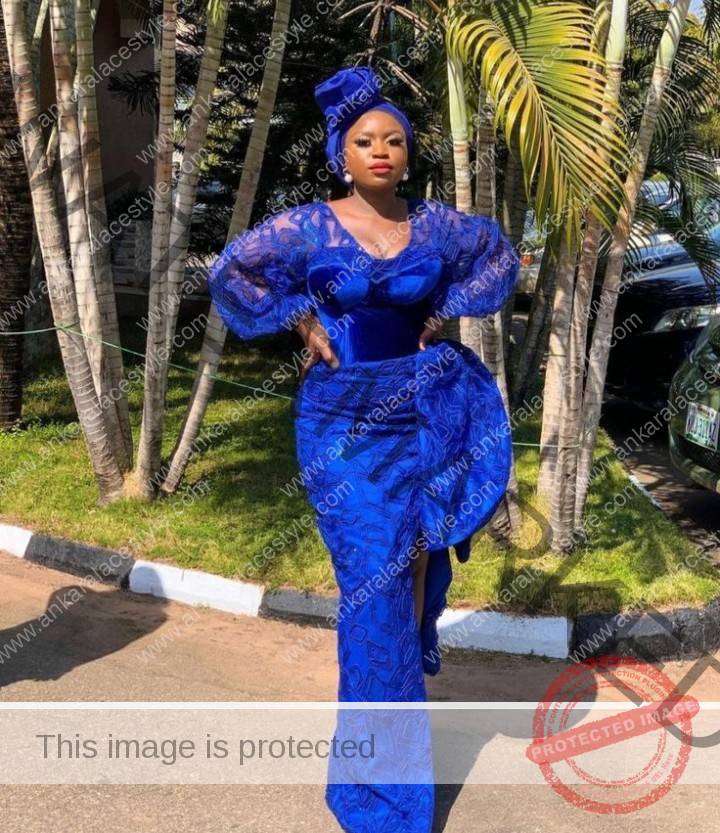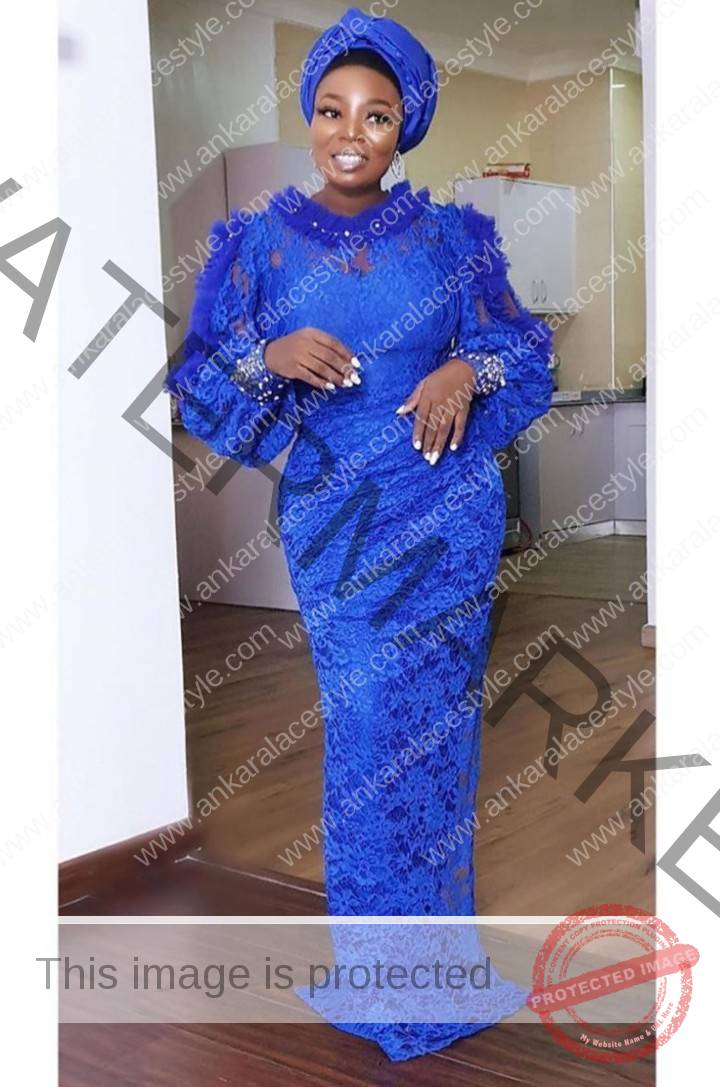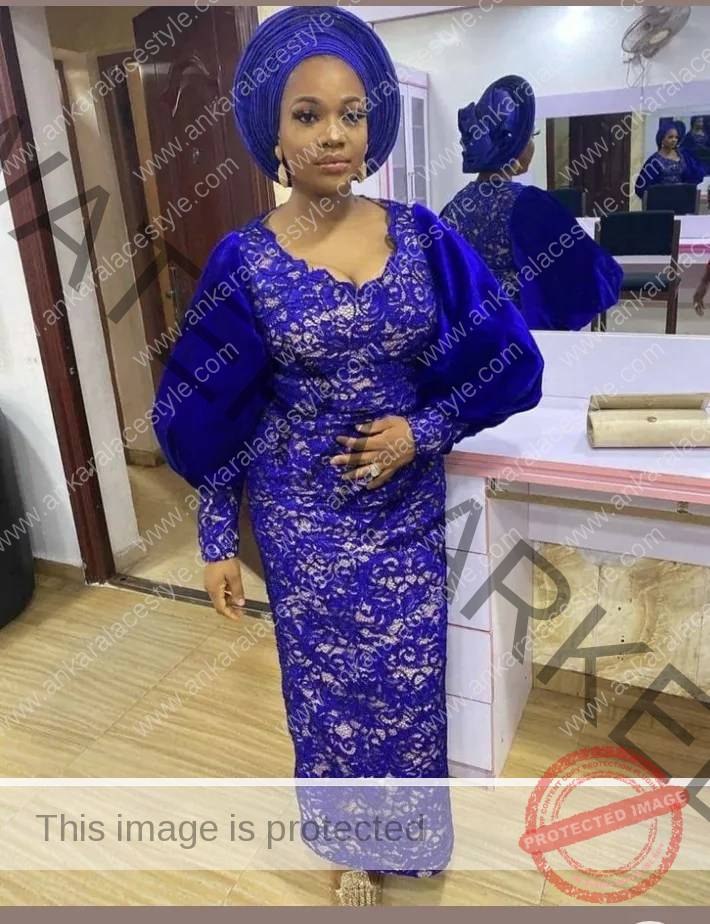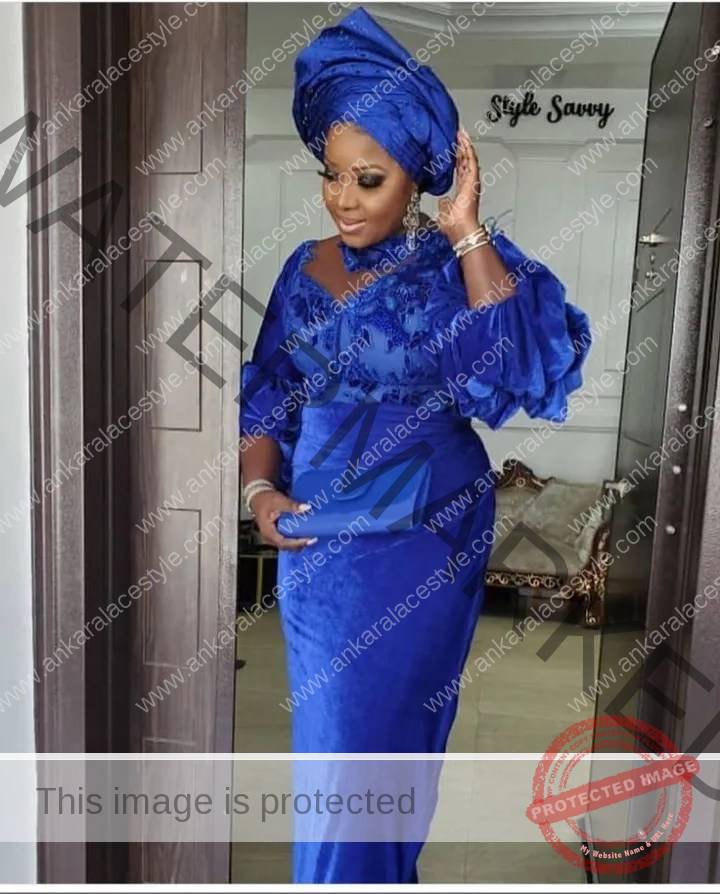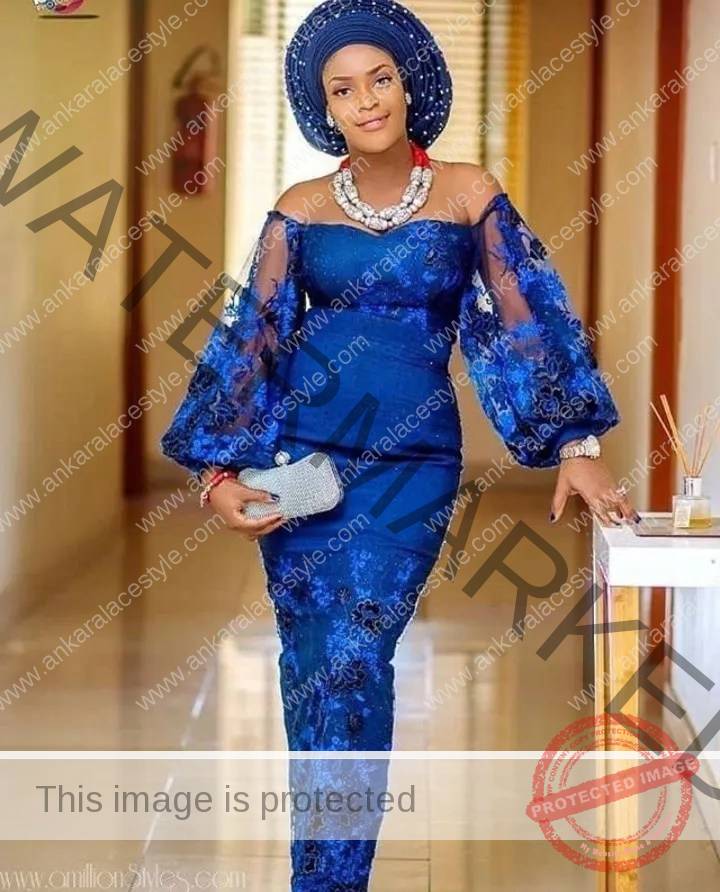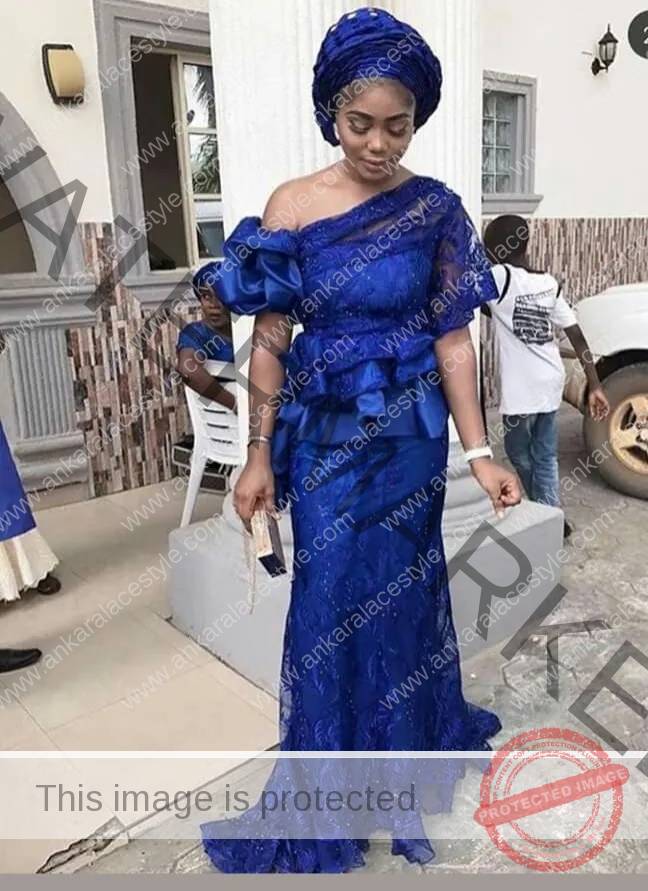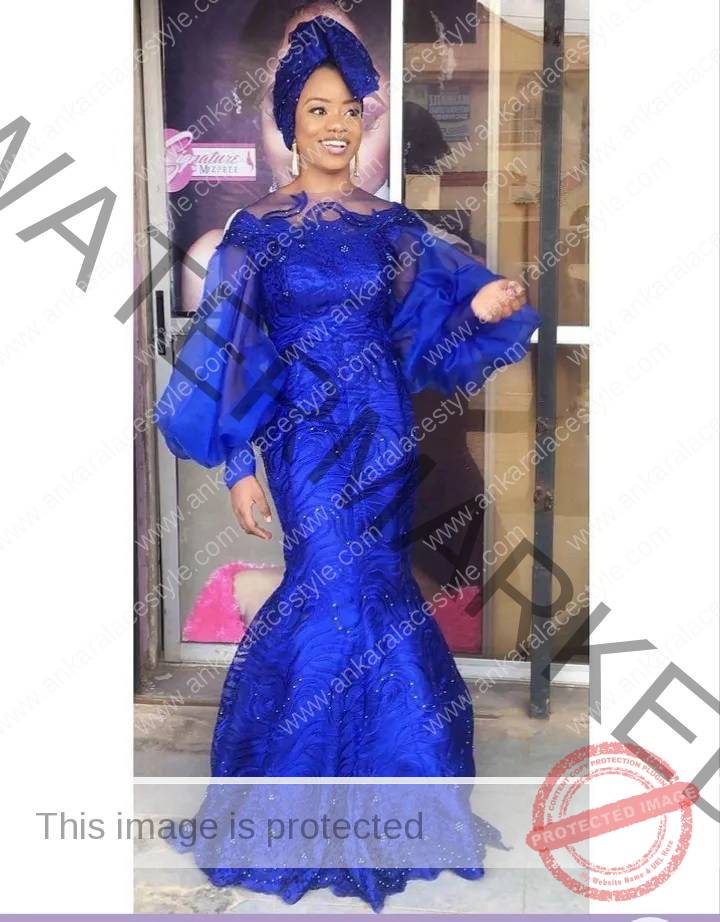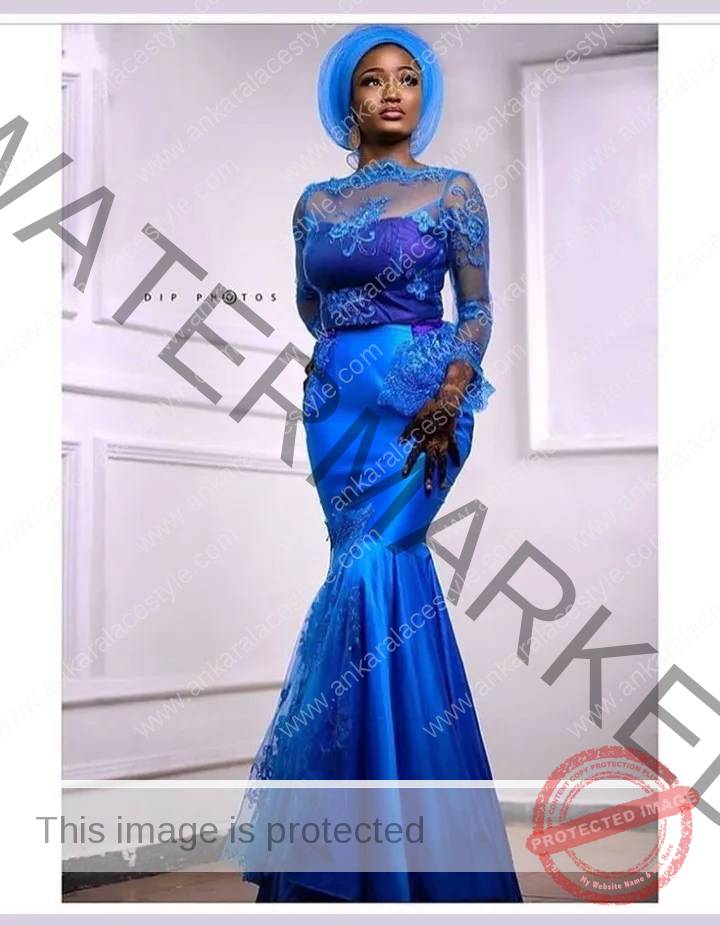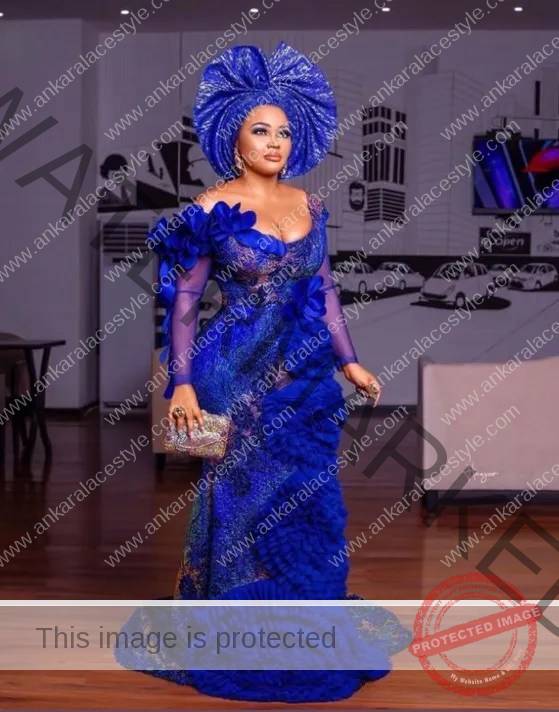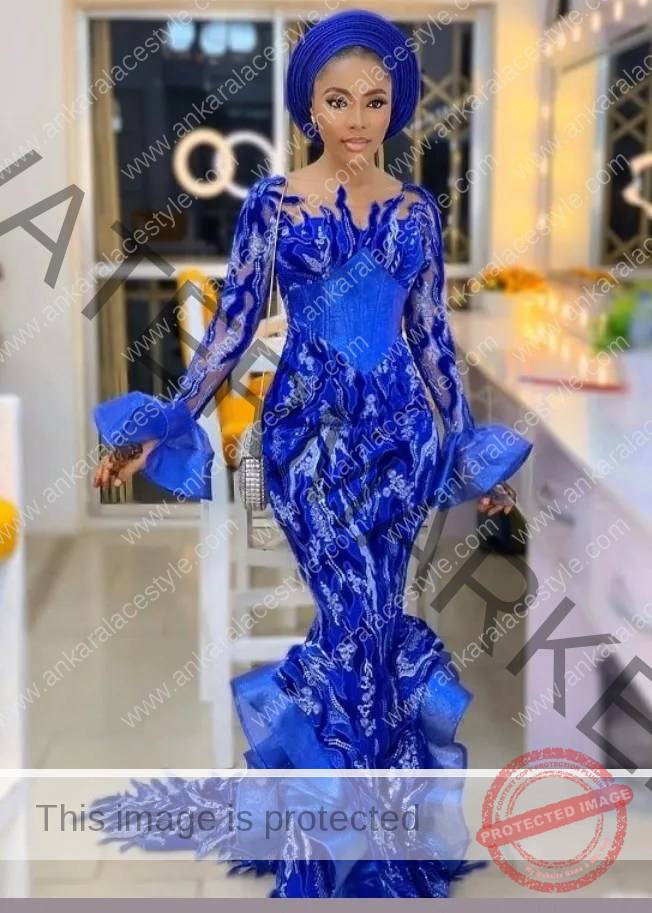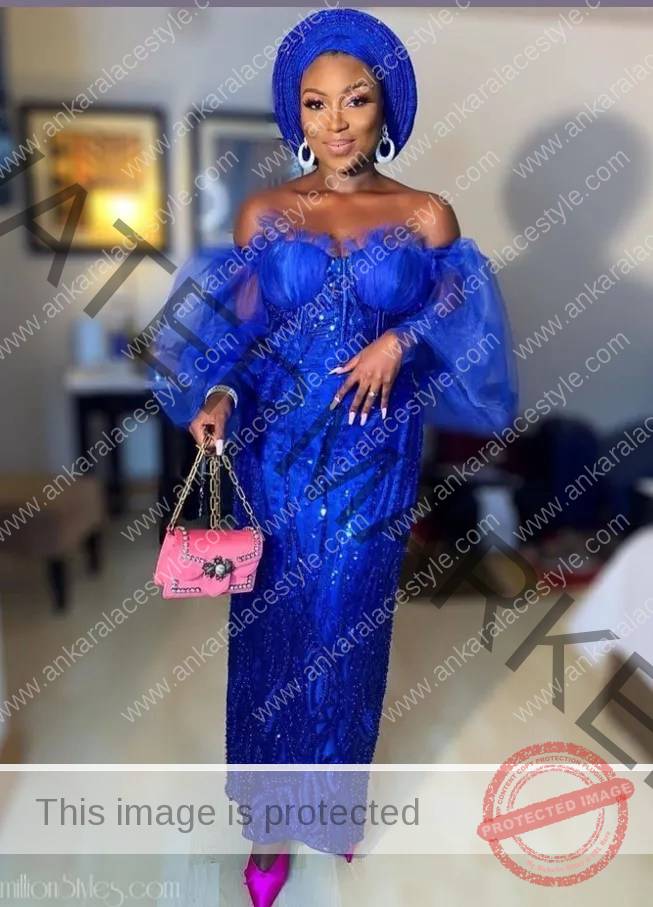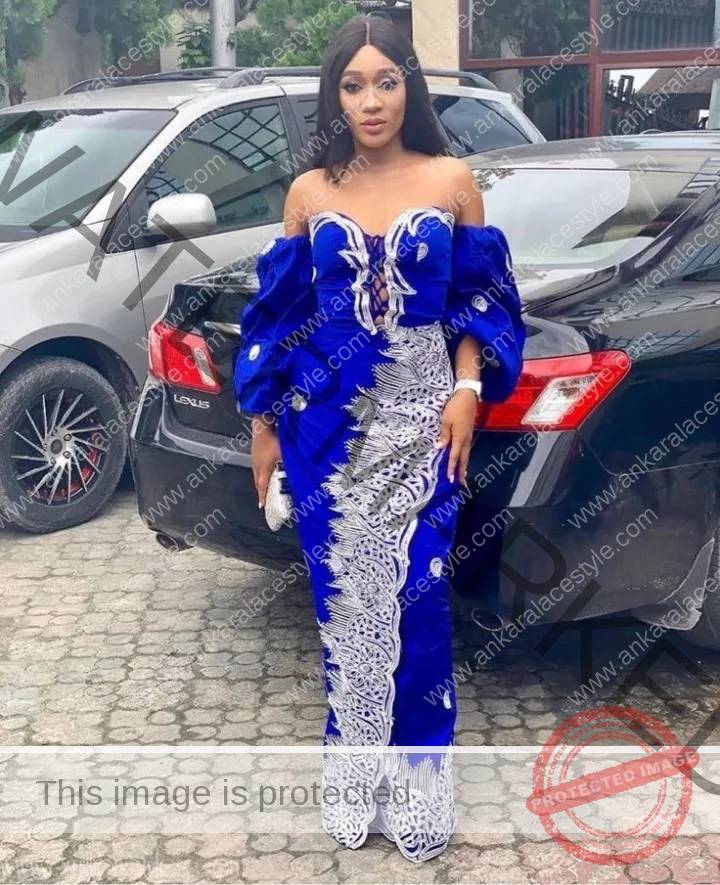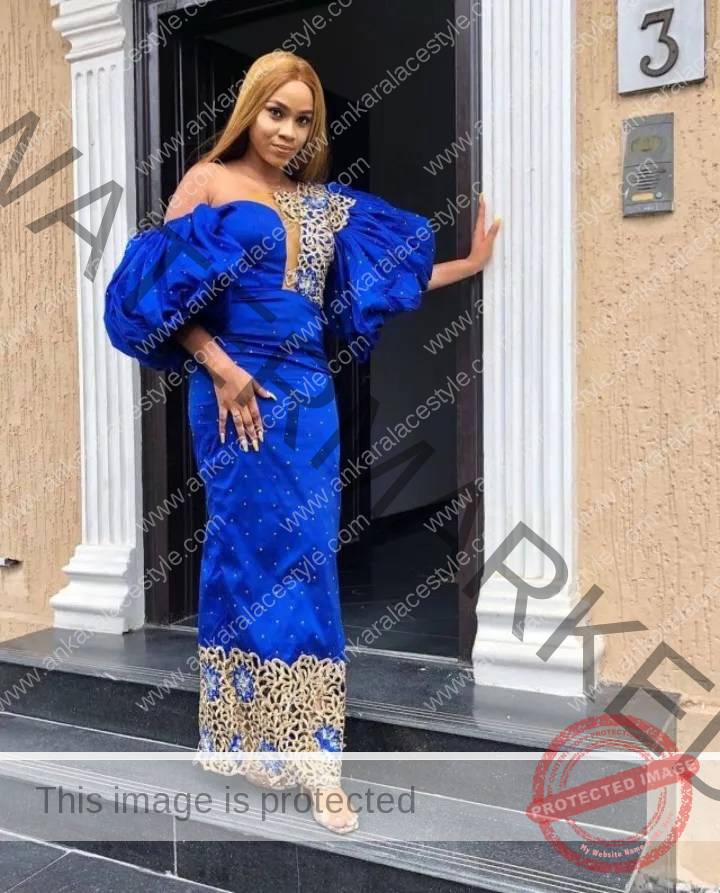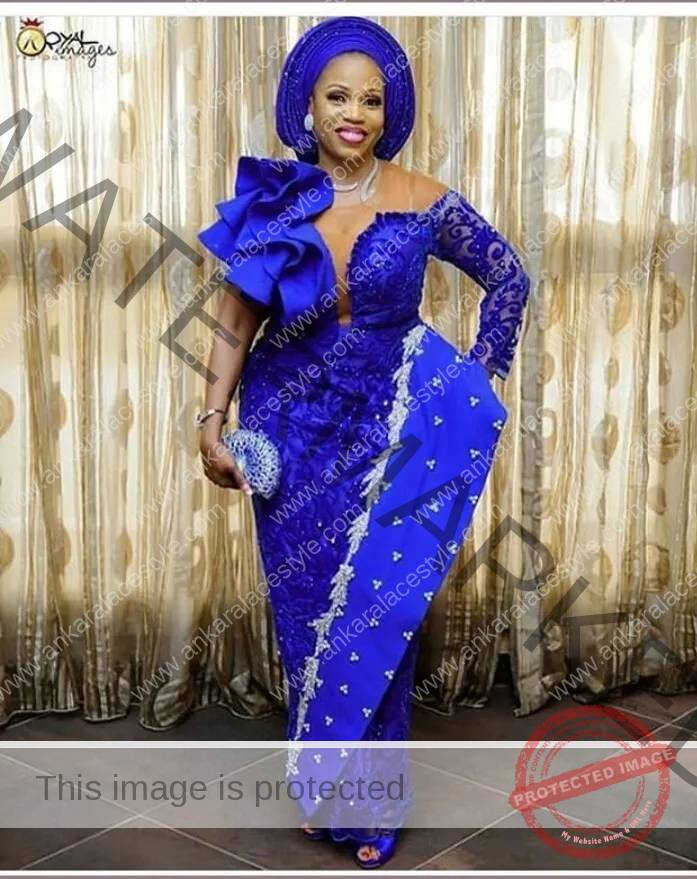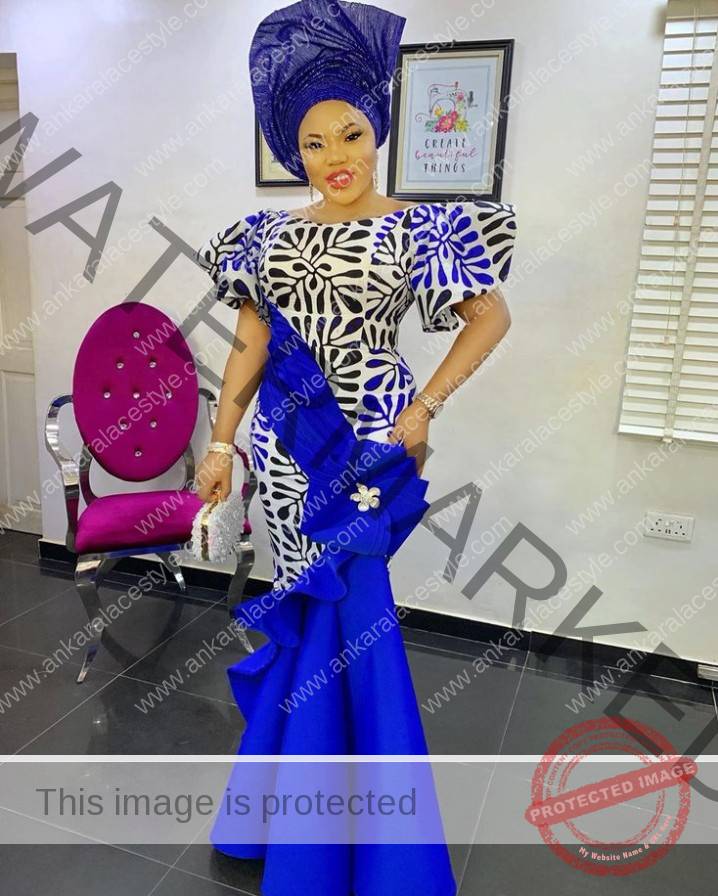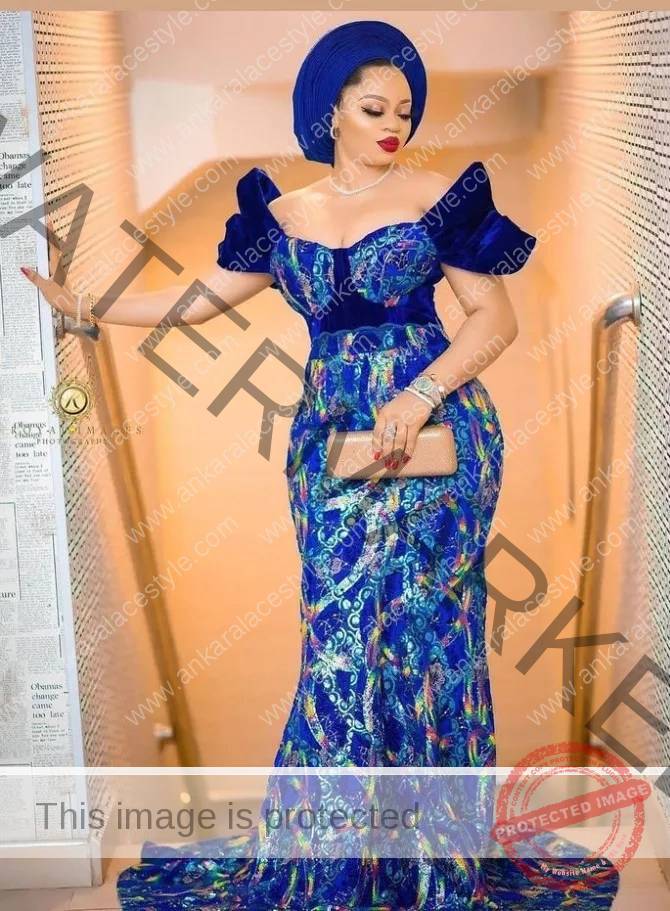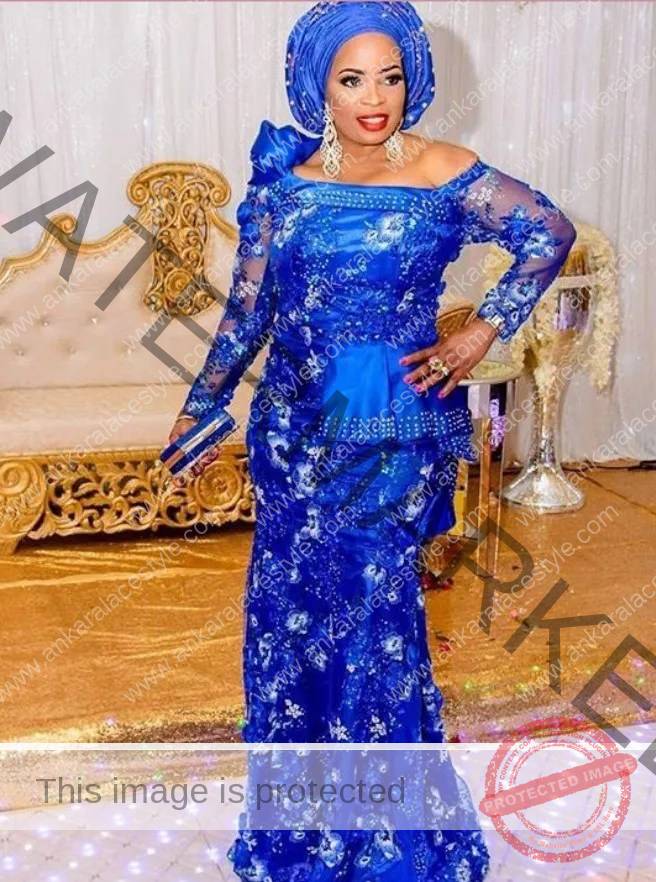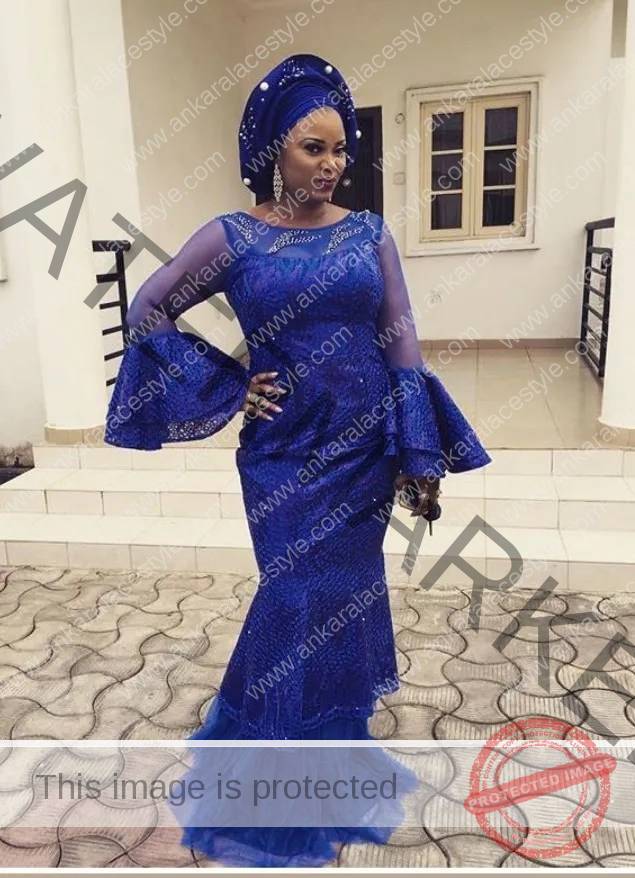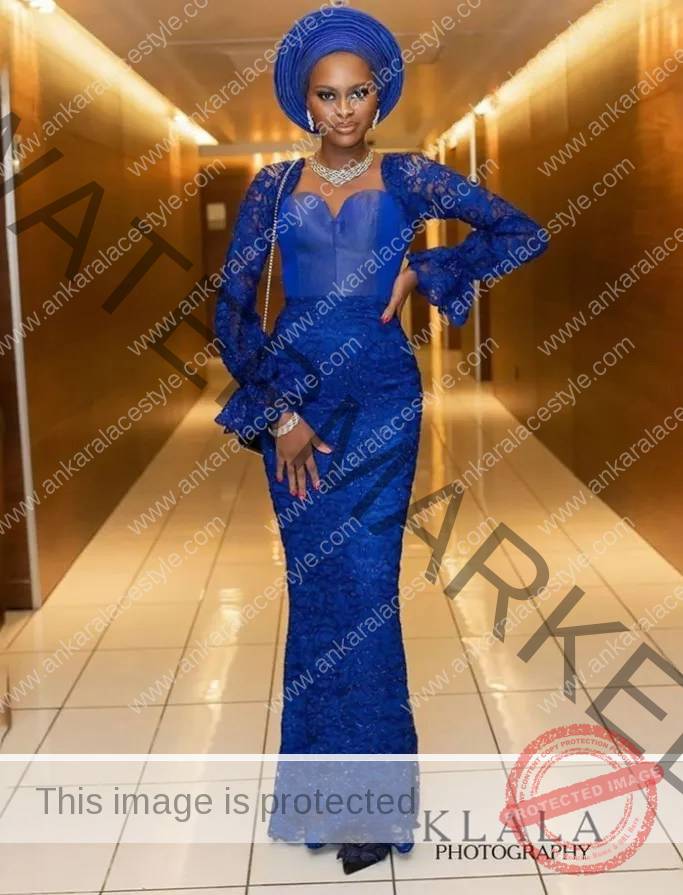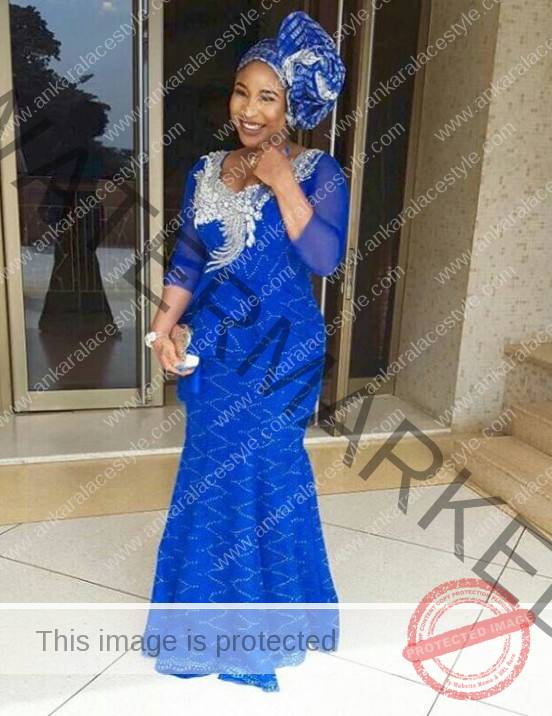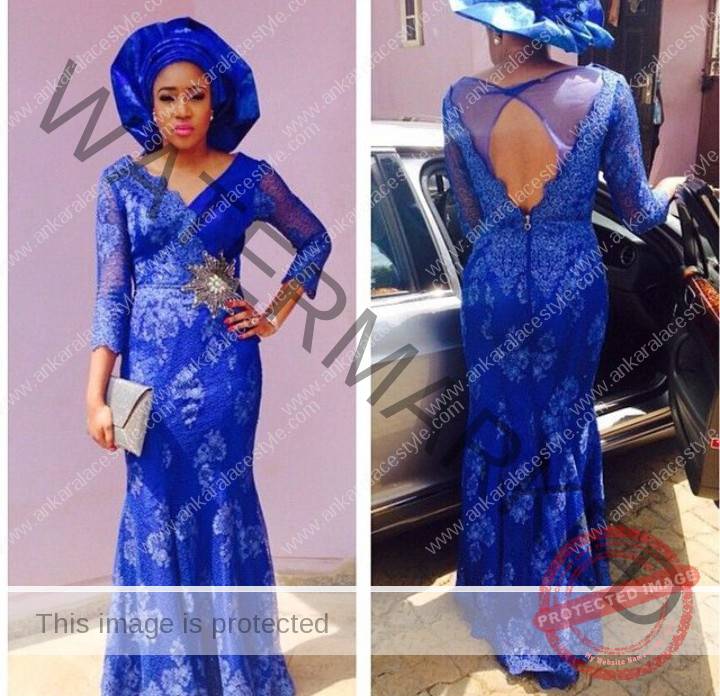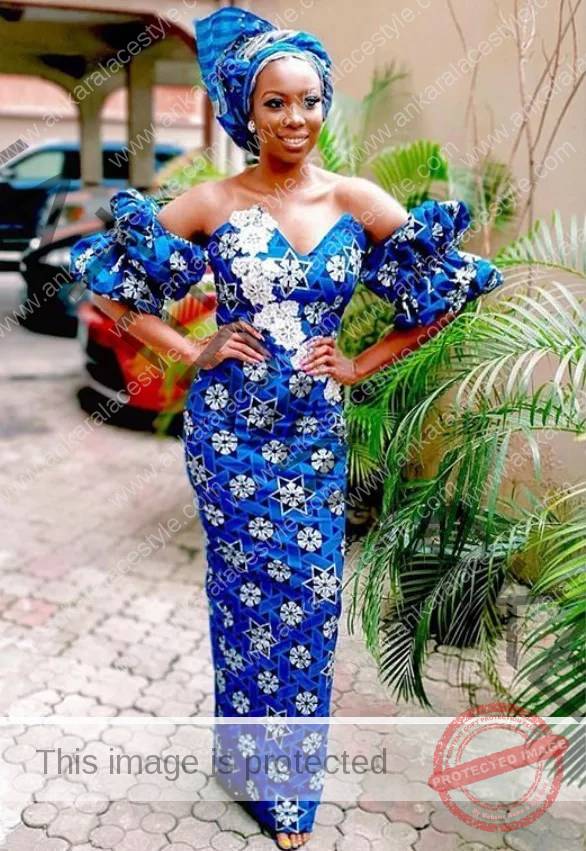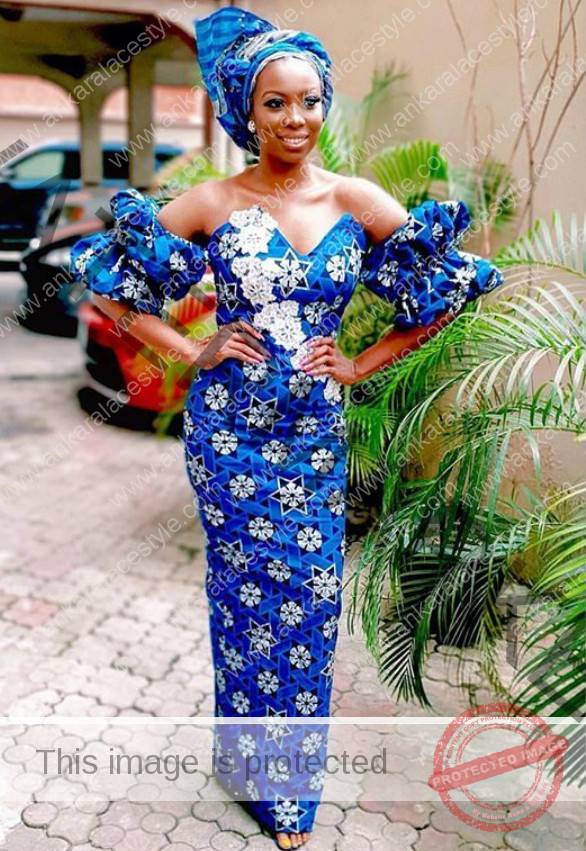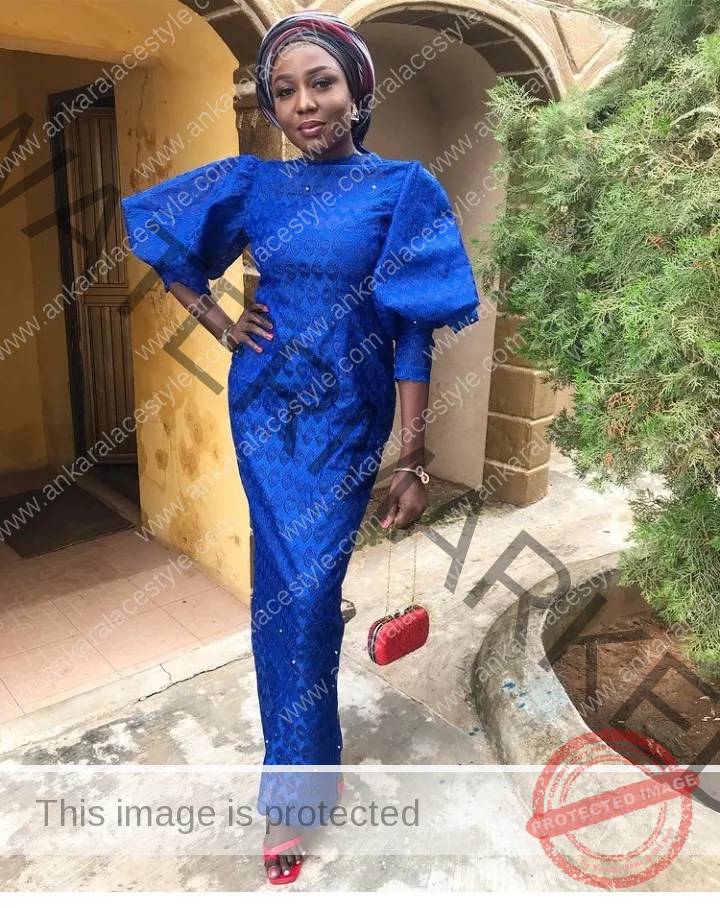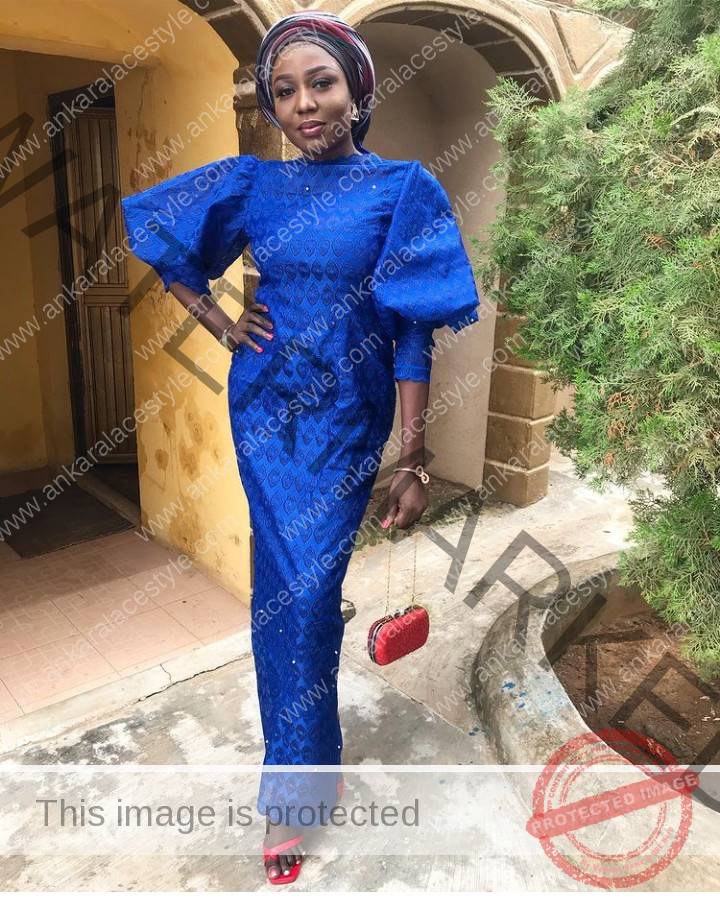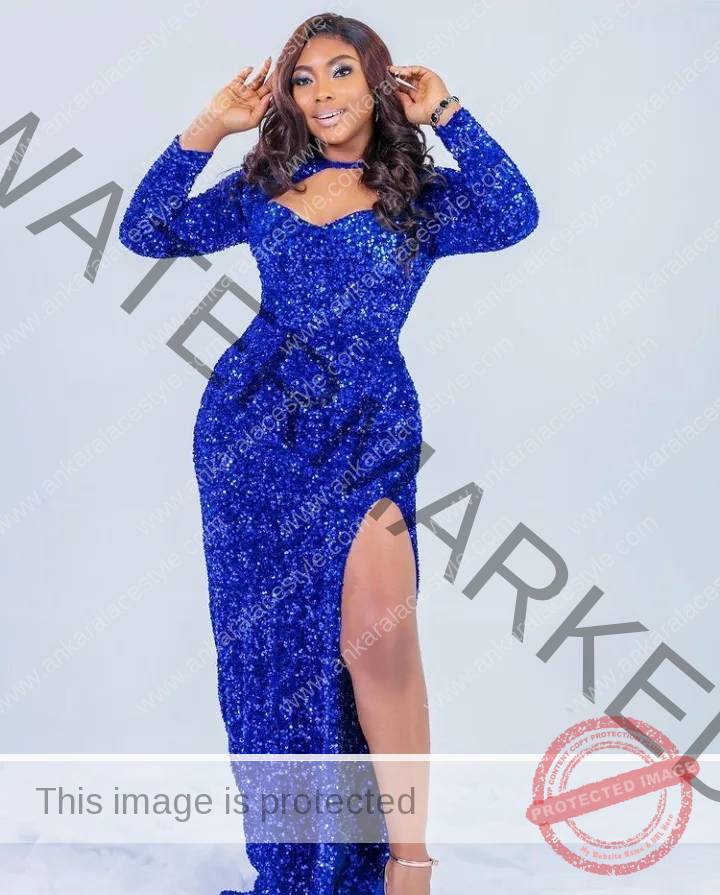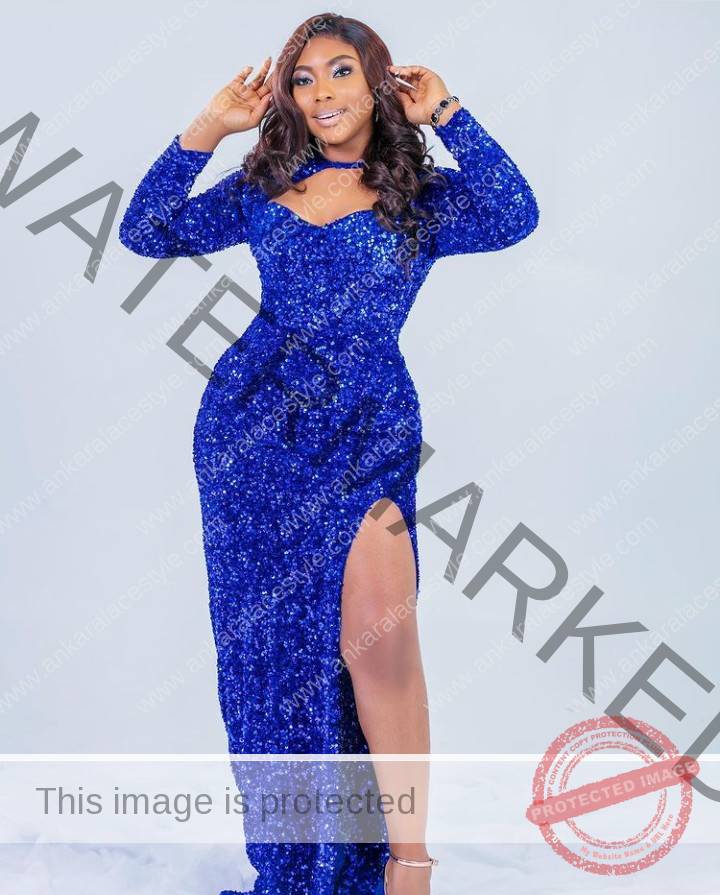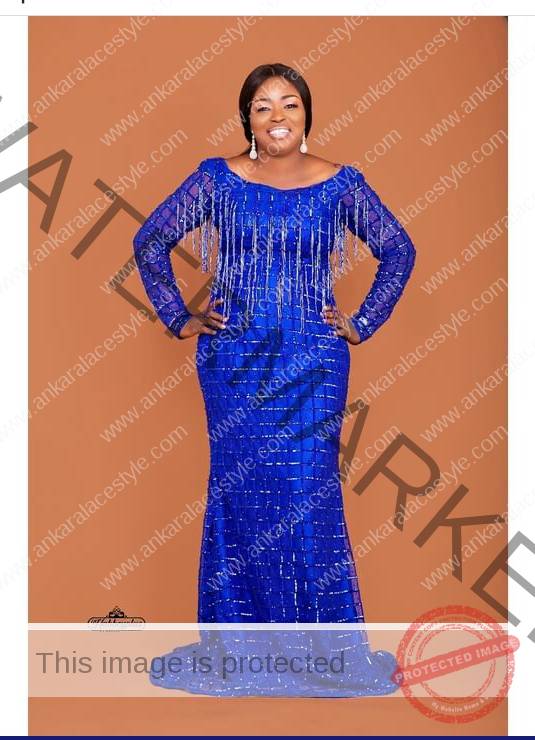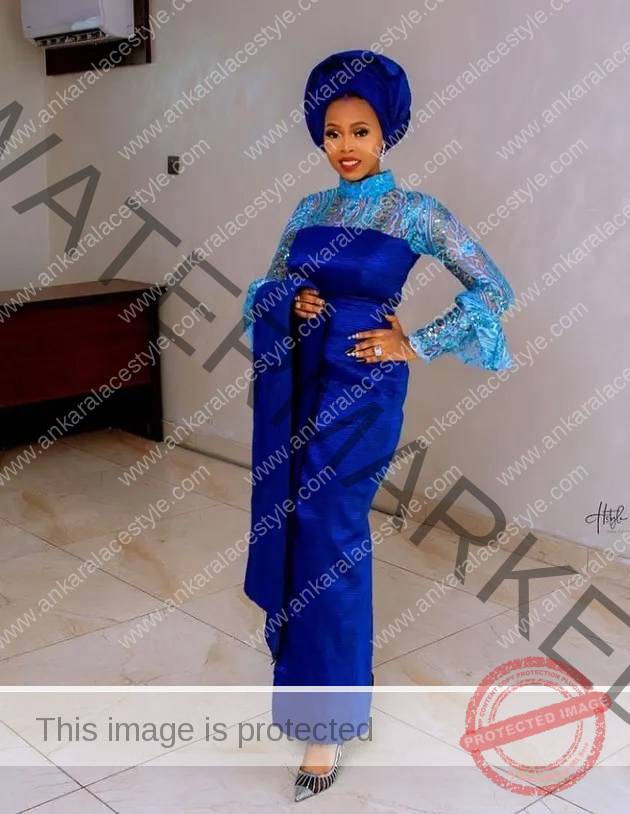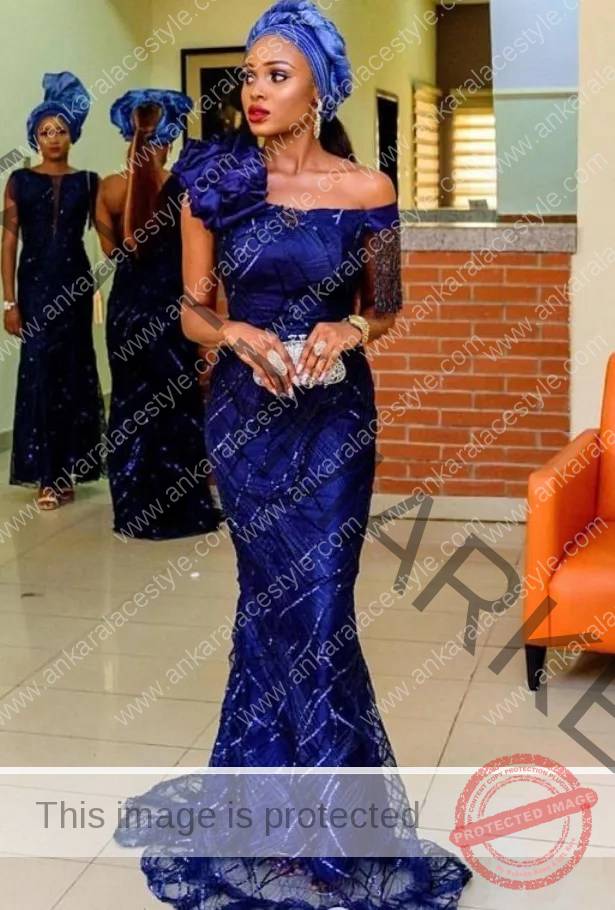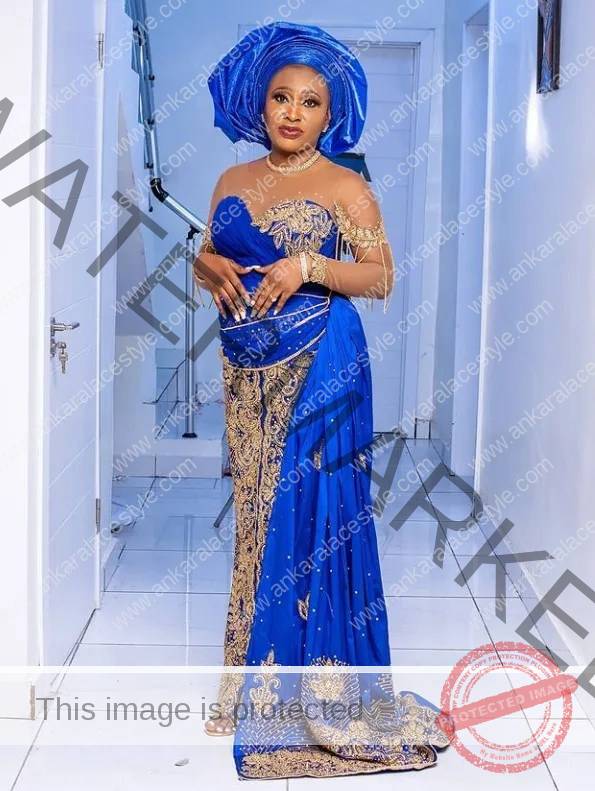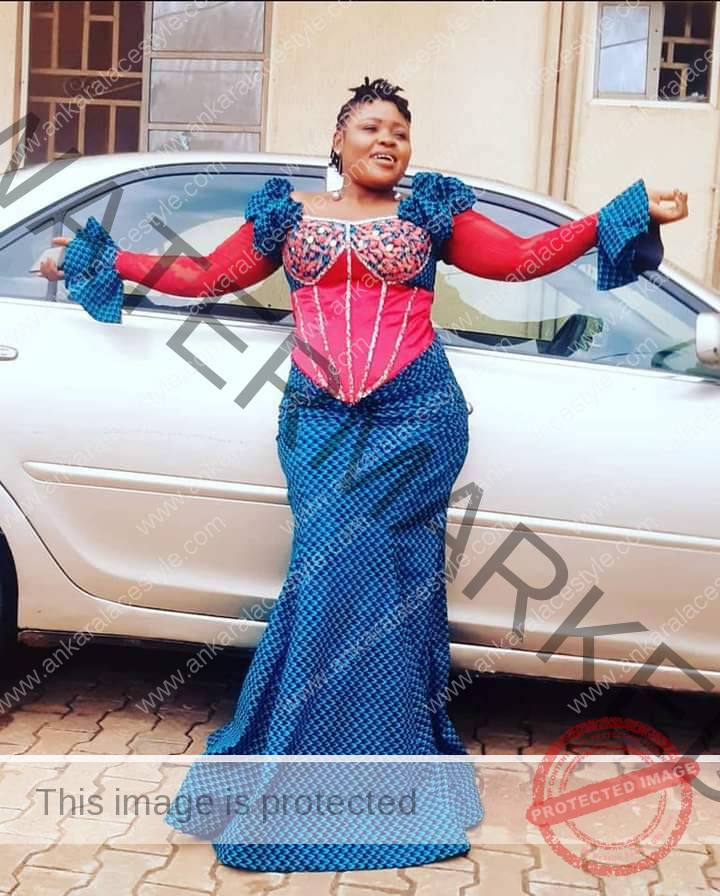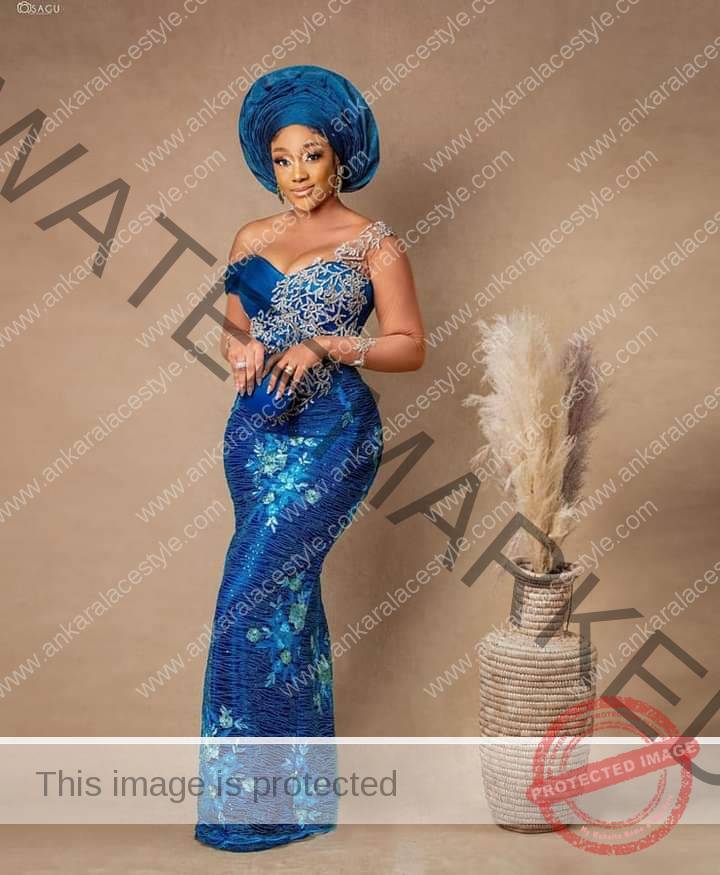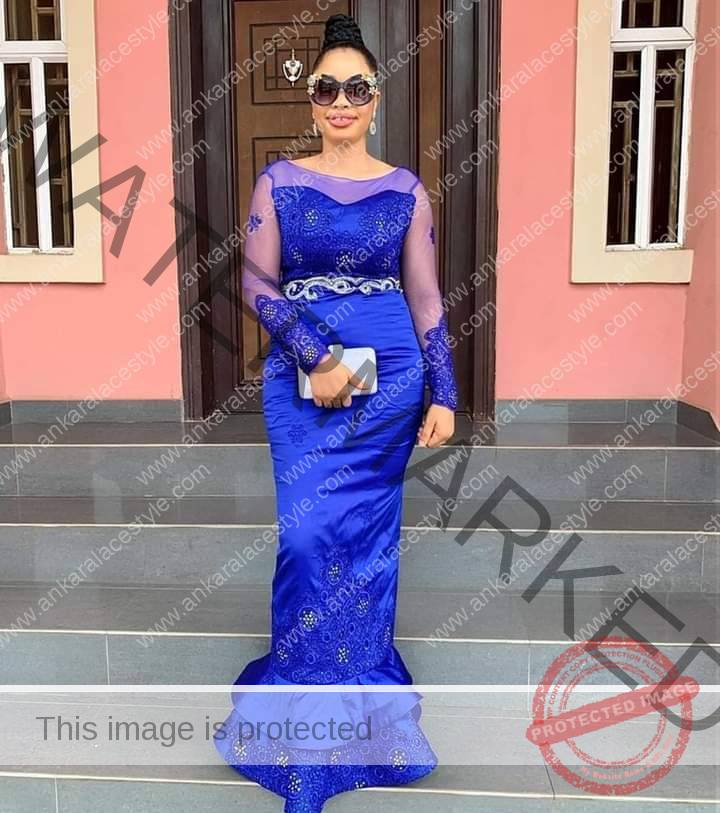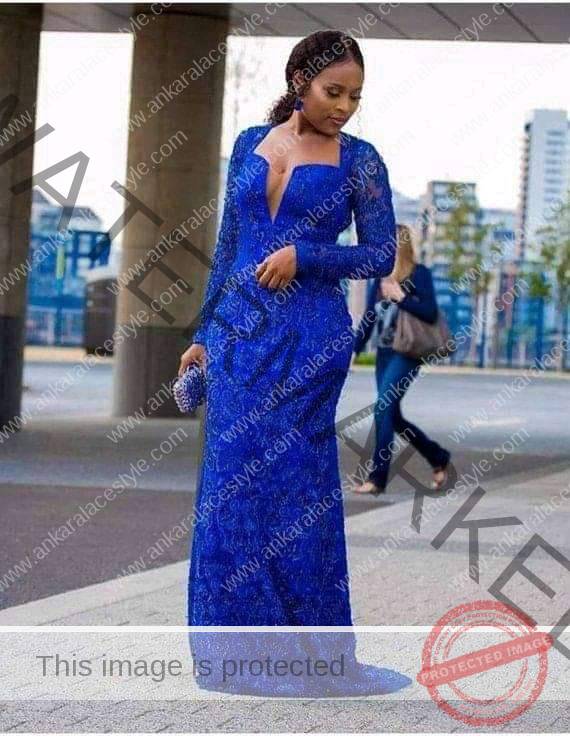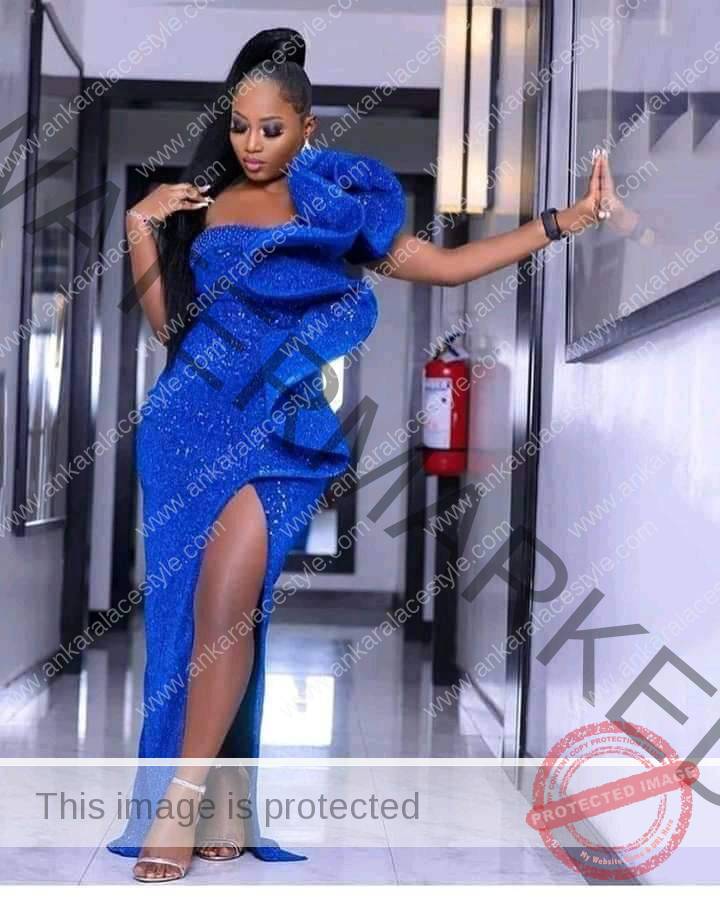 Royal Blue Colour Aso-Ebi Styles
Now that the invitation card is out and one of the colours of the day is royal blue. You are a bit undecided, what fabric should I buy for that owambe / party? Should it be lace, george, sequins, brocade, damask, Ankara or velvet?
The Celebrant has brought a royal blue Aso-Ebi fabric being the official colour of the day and you have been thinking of what style to make with it.
Stylish Naija says look no further. Here are some amazing ways to style your royal blue aso-ebi fabric to look elegant and classy.
In this collection, we have selected amazing styles from royal blue colour fabric. You will see Trendy styles to choose from.
Long gown styles, short gown styles, Bubu styles, kimono dresses, off-shoulders styles, corset styles, bustier corset styles, trending illusion necklines styles, mono straps neckline styles and so much more.
We must all agree that the blue aso-ebi style always looks cool on the female body, no matter the style or the variation of the blue colour.
Royal Blue Colour Aso-Ebi Styles
What does Colour Blue connote? What Colour Blue connotes; Blue colour is one of the primary colours and it seems to be a colour that is not associated with a bad omen or narrative rather it often represents serenity, stability, inspiration, wisdom or health. It can be a calming color, and symbolize reliability.
For ages, the color blue has been used to convey and emphasize power. Police uniforms are frequently blue or predominantly blue in hue, and this is not a coincidence.
Most of the time, it has a calming influence on human psychology, and ancient cultures often associated it with gods and heaven.
The answer is simple: blue dominates sky and water, two significant natural components that are both closely linked to divinity, despite not being as prevalent in nature as some other colors.
Ladies look really beautiful in blue and no matter your skin tọne blue is always a good choice in any situation.
Royal Blue Colour Aso-Ebi Styles
Some Popular Shades of Blue Aso- ebi. Blue is said to have over 200 shades since it is a primary colour, when mixed up with other colours it creates a new shade according to the proportion with which each colour is applied.
Some popular Shades of blue include;
cyan navy, turquoise, aqua, midnight blue, sky blue, royal blue, and aquamarine blues. There are many more shades of blue that we obviously can't exhaust in this post.
Ladies and their Blue Aso ebi
Style Blue Aso Ebi designs give you a wonderful formal look for any celebration in addition to making you stand out from the crowd.
The lace versions in particular are popular right now and are ideal for folks who prefer to keep up with fashion trends. Additionally perfect for bridesmaid attire or other similar events.
It will always appear sophisticated, current, and stylish. In addition to all of this, these costumes are classic and ageless.
Ladies, here are some cool and beautiful blue Aso-ebi dress styles to pick that best suit your style.
Royal Blue Colour Aso-Ebi Styles.