The 7Ps of Marketing - Product, Price, Promotion, Place, People, Process and Physical Evidence
The most popularly asked question in the marketing and business world today is: "What are the seven Ps of marketing?" The 7Ps of marketing is a marketing mix, which comprises a list of Product, Price, Promotion, Place, People, Process and Physical Evidence. Each of these is an active ingredient incorporated into a marketing strategy to achieve good marketing success in business. It also draws a demarcation between the best from the rest.
The triumph in the growth and development of every notable marketing business brand today attributes its profitability to this marketing mix. Though its birth year dates back to the 1960s, this principle has proven to hold value time and again to this day. I can tell you this because I applied it as a guide in my mini business and came out on top in my local community.
So, what I am about to tell you, is based on first-hand user experience. The 7Ps of marketing have helped me and other business owners grow our respective businesses to greater heights – and I am sure you would like to take your business to the next level too.
7Ps Of Marketing - Product, Price, Promotion, Place, People, Process and Physical Evidence
Here Is A List That Best Explains The Seven Ps Of The Marketing Mix:
1. Product
Your product (or services) should be at the centre of attention in your marketing strategy, and every other marketing mix should revolve around it. This is because it is an important commodity that serves as a relational basis between business owners and customers. Providing good products and reliable customer services is a very effective method of retaining customers in business.
Your product should serve the purpose it is manufactured, and gives excellent customer satisfaction. As excellent customer satisfaction guarantees customer return and in most cases referrals both offline and online; via social media platforms. You can also take a step further by announcing your product via paid advertising, blog posts, product review articles and also through leveraging on SEO.
Characteristics Of A Market Product
Quality: The excellent attribute of the product
Packaging: Aesthetic of the product
Design: The product outlook
Specific Features: The defining trait of the product
Provides solution: The reason it is manufactured
2. Price
Price is the most important amongst the 7Ps of marketing. This factor in the marketing mix directly influences the sales of your products and services. Knowing how to tweak your prices is a marketing strategy that would come in handy for you. All you need to do is to identify your marketing audience and know how much they are willing to pay for your product. When you have done that, you can choose to increase, reduce or keep a fixed price.
You can increase the price to match that of your competitors, or increase it to create a mental note in the minds of the buyer that your product is of exceptional quality. You can reduce the price to draw more customers and you can put a fixed price with the knowledge your targeted audience can afford it.
Market Strategies For Price
Value-based pricing: Fixing price based on the actual worth of the product
Economy pricing: Fixing low prices to gain customers
Competition-based pricing: Market price from other manufacturers
Cost-based pricing: Fixing price according to the expenses incurred during production
Premium pricing: Fixing the price above the product's face value
3. Promotion
Promotional activities in the marketing mix like advertising, social media marketing, search engine marketing (SEM), search engine optimization (SEO), direct marketing, sharing of business fliers etc, are all promotional strategies veered to bring the existence of your product to the spotlight of the marketing industry.
It is best to leverage every information outlet available to bring the knowledge of your product to a larger number of the populist on the consuming side – this is one of the surest ways to attract more customers to your business.
Classes Of Promotional Strategy
The are two(2) classes/categories of promotional strategies:
Digital promotional strategy: SEO, paid advertising, email marketing, blogs, online referrals, social media marketing etc
Traditional promotional strategies: Direct marketing, offline referrals, fliers, posters etc
4. Place
Your marketing strategy should consider the best possible channels as regards the medium your targeted audience can buy from you. If you want to set up an online or an offline market, the decision should be mainly on the type of audience that patronizes you. Set up one that ensures the best passage to consumers who require your products and services.
From elementary knowledge in business studies, a market is any place where buyers and sellers meet. And in the marketing mix, you understand that 'Place' is a remarkable factor that employs the necessary medium to get your products and services across to your customers.
Categories Of A MarketPlace
There are two(2) categories/types of a marketplace:
Online marketplace: e-commerce websites
Offline marketplace: Brick and mortar (physical structure)
5. People
This is a factor in the marketing mix that provides you with first-hand user experience assessment, magnificent customer service and also brilliant ideas on how to improve your product quality, sales and innovation in customer services – which in return yields positive product reviews and more referrals that increases patronage.
Proper communication between your workers(including chat bots) and customers breeds customer satisfaction, provides solutions to customers' product problems and hitch-free transactions.
Position Occupied By People In The Market Mix
Customer service representatives
Media and publicity team etc
6. Process
The process marketing mix is recognized as the modus operandi of your business. There are five(5) stages in the marketing process: planning, strategizing, programming, engaging and capturing. All five stages of the marketing process are geared towards the delivery of memorable customer satisfaction. And the core key attributes are effectiveness, reliability and innovativeness.
Elements In Marketing Process
There are four(4) elements in the marketing process.
Strategic marketing analysis
7. Physical Evidence
Physical evidence in the marketing mix provides your customers with enough proof that your business is real. By having a physical structure (office or shop), or an online website where your products and services are kept on display, there is a better relational basis between your customers and your brand.
There should also be the availability of various mediums that shows attestation of payment for purchase made by customers.
Items That Serves As Physical Evidence In Marketing
Conclusion
None of the Ps in the seven Ps of marketing can suffice for the other, as each possesses its very own distinct working function in the marketing mix, as well as its individual methods of application. Properly execute the knowledge you have gathered from the marketing strategies to become a business success.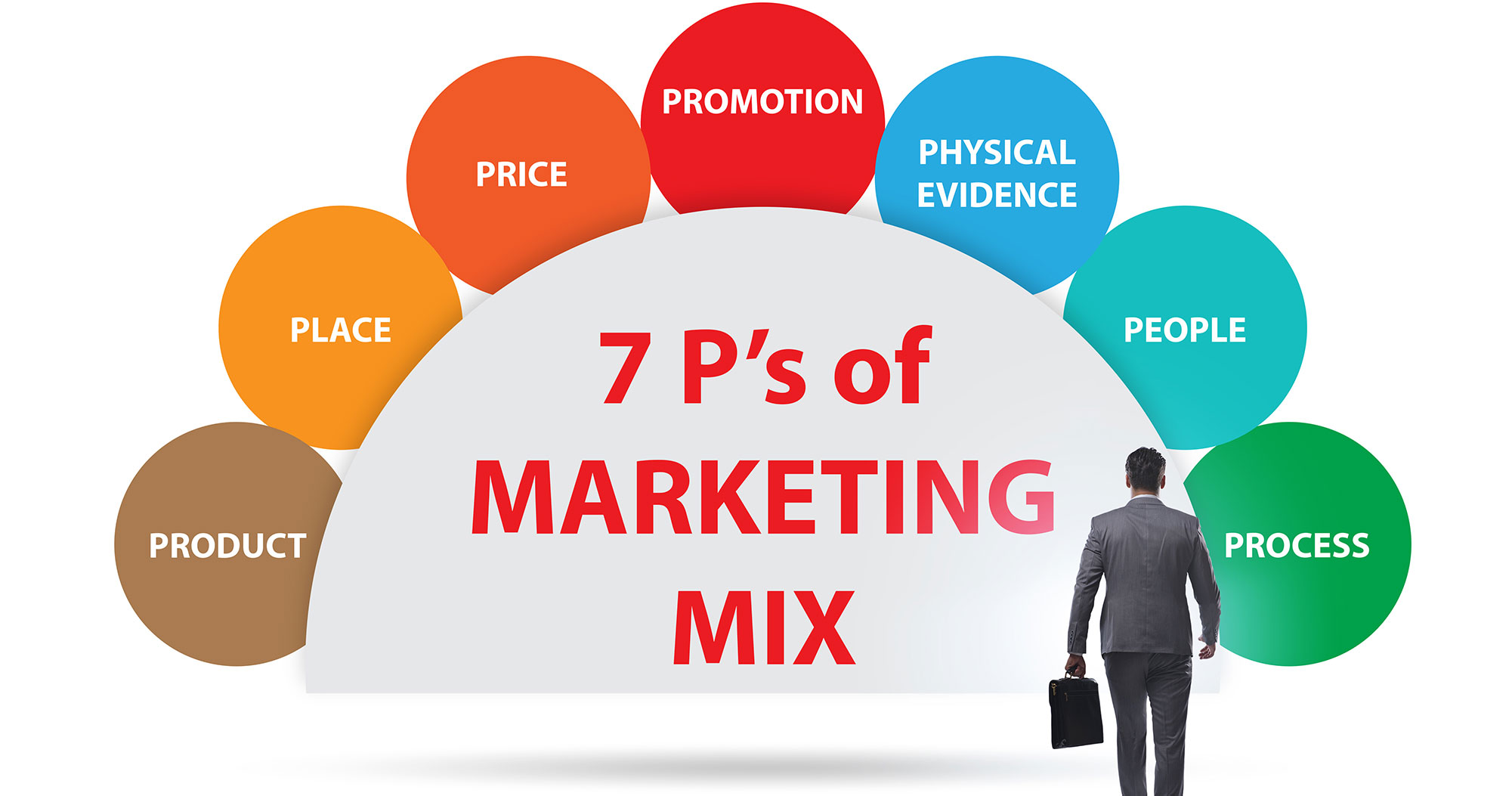 READ MORE: